Description
Enhance your yoga routine; add variety and depth to your daily yoga with these four videos.
45 minutes of guided yoga lessons with Courtney Bell to:
Strengthen and vitalize your whole body.
Activate your hips and hamstrings, your shoulders and chest.
Decompress your upper and lower back.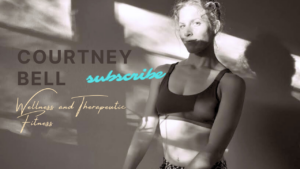 You are purchasing;
Lesson One – 20 min complete routine
Lesson Two – 5 min routine supplement
Lesson Three – 15 min alternate routine
Lesson Four – 5 min therapeutic fitness lesson
Enjoy Yoga at Yogacurrent!