Welcome!
You can practice yoga everyday if you  want. It helps to have an experienced teacher and a variety of postures, classes, and programs to follow.  Yoga can help you sleep better, lose weight, focus, and relax. Many people come to yoga to heal back pain, depression, anxiety, sciatica pain, and knee pain. I invite you to stay a while and visit often.
Yoga Videos
Check out a selection of yoga practices
Click Here
Yoga Programs
Advance with expert instruction
Click Here
Deeper Studies
Go deeper into these yoga programs
Click Here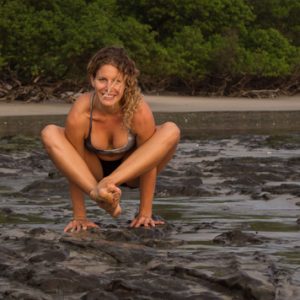 Courtney started Yoga Current in 2012 while she was living in Costa Rica. She has a Liberal Arts degree in Cultural Anthropology from the University of Texas at Austin, and is currently working on writing a book. She is also a Licensed Massage Therapist and Certified Yoga Teacher with over 1000 hours of accredited training and over 20 years of experience. Join with your support and receive ongoing rewards each month as she makes moves to bring more enriching content to you!